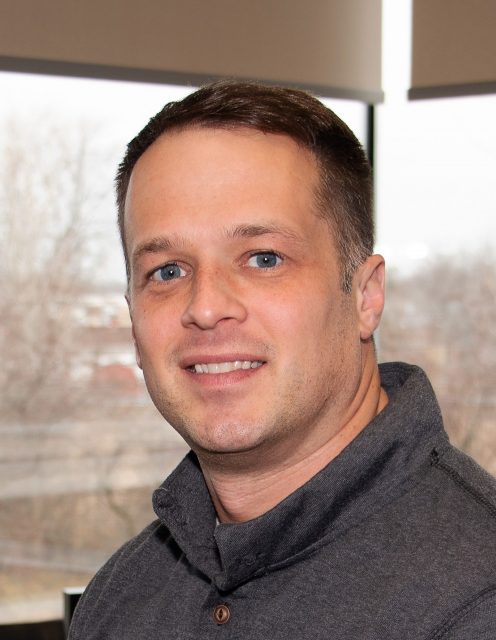 Financial Plus Credit Union celebrated the one-year anniversary of CEO Brad Bergmooser. He joined the Flint-based Credit Union in January and brought with him a wealth of knowledge and excitement for serving the community. During the first year under his leadership, Financial Plus has been committed to delivering on the strategic vision of best-in-class member service, and over-investment in employee development and new technologies. Bergmooser continues to drive the credit union towards implementing member-centric products and services, and initiatives to provide a positive experience to the staff.
"I am so proud to be a part of this organization. This year has been transformative due to the pandemic, but we haven't let it deter us from moving forward to offer the products and services our members need," he said. "As a team, we share a passion for being aggressive in getting cutting-edge digital banking solutions to market, an essential component in ensuring great service to all our members. Additionally, we've made huge strides in offering tools and resources to empower personnel development, another crucial part of our growth strategy."
Financial Plus also announced the addition of Heidi Zuniga to its growing mortgage team as a mortgage loan originator. In this role, she is responsible for generating leads and providing exemplary member service, while also building relationships with internal sales teams to garner referrals.
****
CMS Energy announced on Nov. 18 that Patti Poppe is leaving the company, effective Dec. 1, to take the position as CEO at PG&E Corporation in California. Garrick Rochow, current executive vice president of operations, will succeed Poppe as CMS Energy and Consumers Energy president and chief executive officer and on CMS Energy's Board of Directors. Poppe has served as president and chief executive officer of CMS Energy and Consumers Energy since 2016.
"I'm pleased to announce Garrick Rochow as president and CEO of CMS Energy and Consumers Energy. Garrick's leadership approach, vast industry and company expertise will take CMS Energy and Consumers Energy to the next level," said John G. Russell, chairman of the CMS Energy Board of Directors. "You can count on CMS Energy to have consistent and predictable performance because of our strong succession planning and the quality of our executive team. I wish Patti the best of luck." News release
****
Gov. Gretchen Whitmer on Nov. 12 appointed Flint residents Christopher Burtley and Theresa Roach to the Black Leadership Advisory Council. The council brings together a diverse group of Black Michiganders to serve in an advisory capacity to the governor and develop, review, and recommend policies and actions designed to prevent and eradicate discrimination and racial inequity in Michigan.
Burtley, an associate attorney with Foley & Lardner LLP, is appointed to represent Black leadership in law, and a member between the ages of 18–35. Roach, program director of active communities for the Crim Fitness Foundation, is appointed to represent Black leadership in health and wellness. Each will serve until Dec. 31, 2021.
****
Buckham Gallery has announced the appointment of Michele Leclaire as its new executive director. She succeeds Lynn Penning, who ran the organization for three years. As executive director, Leclaire will further develop Buckham's organizational capacity and community impact. In this role she will leverage the talent and enthusiasm of the board of directors and artist members to continue to bring challenging, contemporary art to downtown Flint.
Leclaire, who served as exhibition director since 2018, earned a Master of Fine Arts in painting from the Pennsylvania Academy of the Fine Arts in 2006, where she studied painting with Katherine Bradford, Vincent Desidario, and Irving Petlin. She widely exhibits her paintings and is represented in public and private collections throughout the country.
"I am honored to serve the Buckham Fine Arts Project in this capacity," said Leclaire. "As Executive Director, I will work with Buckham's Board of Directors to solidify our brand, develop new programming, and build a 5-year strategic plan that includes: expanding our audience through marketing, diversifying fundraising, and growing community memberships."
****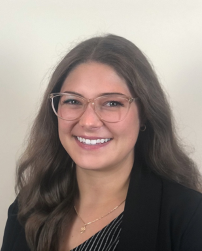 Click Control Marketing welcomes Christina Cypher in the newly created position of director of marketing. As Click Control Marketing continues to grow, Cypher will help implement goals and processes to effectively scale the company. She is responsible for driving the growth of the company by setting and implementing marketing goals and objectives and will report directly to the CEO Walt Conger. Cypher brings several years of marketing, project management, and team management experience to the company.
****
The Ally Challenge presented by McLaren on Nov. 16 announced that the third playing of the PGA TOUR Champions event raised $801,563 for charitable organizations in southeastern Michigan and beyond. This is an unbelievable achievement for an event that was played without spectators, hospitality, the Community Concert and celebrity foursome that we have grown accustom to the tournament hosting. Since its inception in 2018, The Ally Challenge presented by McLaren has donated a total of nearly $3.2 million in support of local charities in Genesee County and beyond.
The tournament also announced that GRAMMY, ACM, CMA and AMA award-winning country music artist, Little Big Town will headline the annual Community Concert presented by Ally. The event will take place on the driving range on Saturday evening, August 28, 2021, following the conclusion of the tournament's second round. As in years past, access to the Community Concert is only offered for those with a valid tournament ticket. Like with Big & Rich and Dierks Bentley, there will be a private area reserved for members and their families to gather and watch the performance.
Tickets are on sale now, with special introductory pricing and best offers will available through Dec. 15. More information is available at theallychallenge.com/tickets.
****
Genesee Health Plan, along with President & CEO Jim Milanowski, received the University of Michigan-Flint's 2020 Agho Community Partner Award for their continued partnership with the university's College of Health Sciences and outstanding service to Genesee County and its residents. The Agho Award is named after Dr. Austin Agho, who served as founding dean of the School of Health Professions and Studies at UM-Flint from 2001 to 2008.
"I am privileged and honored to accept the Agho Community Partner Award on behalf of Genesee Health Plan," Milanowski said. "We value our incredible partnership with UM-Flint's College of Health Sciences. From academic research to student volunteers and internships, we're thankful for the continued partnership that has had an invaluable impact on the Genesee County community. We thank UM-Flint for their continued support and partnership and look forward to the many projects and collaborations we will work on in the future."
GHP has worked collaboratively with UM-Flint's College of Health Sciences since 2003.
****
Voices for Children is completing a nearly 4,000 sq ft building expansion at its Flint location. This means additional space for Flint and Genesee County's most vulnerable children, those who have survived abuse, neglect and even human trafficking. The beautiful new, state-of-the-art expansion includes dedicated space for play therapy, art therapy (Voices for Children has Genesee County's only certified Art Therapist who specializes in serving children as well as Genesee County's only certified Play Therapist) and even a Healing Garden. The expansion has been made possible through investmenst from local foundations, corporations and individuals.
****
Send submissions for Member News, including personnel updates, to . Photos are optional.