American Advantage Home Care, a full-service home health care agency that provides skilled medical care 24/7, has promoted Sarah De Sonia, RN, to director of nursing. In her new position, De Sonia is responsible for the quality of care provided to clients, including overseeing patient services and supervising clinical personnel.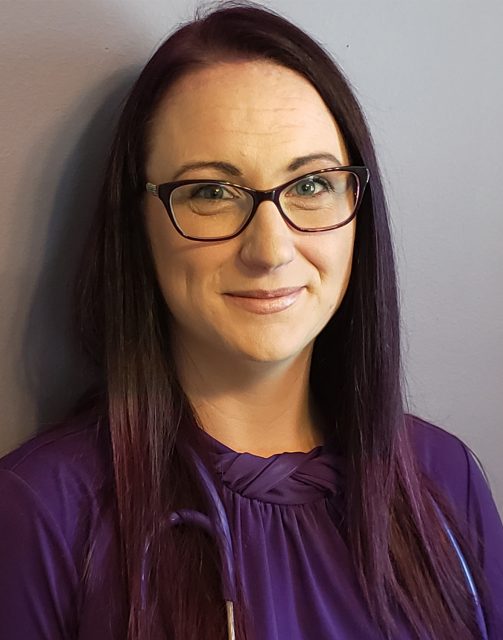 "Sarah is a compassionate, highly effective leader who is uniquely qualified to support American Advantage Home Care in its mission of providing quality, patient-focused care," said Cleamon Moorer, Jr. DBA, agency president.
Moorer noted De Sonia had been instrumental in quickly enhancing safety procedures in wake of the COVID-19 pandemic.
"She managed care services down to the last detail based on her in-depth knowledge of patients, their living situations and the agency's skilled caregivers," he said. "The resulting protocols have helped protect the health of employees, patients and their families."
A Flint-native, De Sonia has nearly 17 years of experience in health care, specializing in home care. She joined American Advantage in 2019 as assistant director of nursing. Previously she worked as an RN manager, responsible for training clinical supervisors at multiple satellite offices for a home care provider. She has also established a private duty home care program that was fully operational and nationally accredited – with a perfect survey – in four months.
****
For their efforts in establishing a solid foundation to attract private investment and further build on municipality assets, the City of Grand Blanc has been awarded the Redevelopment Ready Communities  (RRC) certification, the Michigan Economic Development Corp. (MEDC) announced today. Grand Blanc is the second community in Genesee County to achieve certification.
Grand Blanc joins 44 other Michigan communities in all corners of the state that have qualified as "thoroughly prepared" when it comes to planning and zoning to remove traditional barriers and promote opportunities for prospective investors. Visit here to see the entire list of Redevelopment Ready Communities . News release
****
Security Credit Union (SCU) has merged with Toledo-based Focus Federal Credit Union (FFCU). FFCU has $5 million in assets and one full-service branch. Upon completion of the merger, SCU will have 12 full-service branches and $509 million in assets.
"With SCU and FFCU coming together, it will expand SCU's commitment to providing exceptional banking services," said Christopher Estes, SCU president & CEO. "We're looking forward to being part of the exciting and unique communities of northwestern Ohio as well as transitioning FFCU's members to SCU so they can experience the dedication and service that SCU gives to its members. We take ownership in being dedicated to improving the financial well-being of our members through our economically priced and conveniently delivered services. SCU is dedicated to making our mark in the Greater Toledo and Port Clinton communities."
****
McLaren Health Care announced a partnership with Premier, Inc., a leading healthcare improvement company, to acquire a minority stake in Prestige Ameritech, the largest domestic manufacturer of PPE products, including N95 respirators and surgical masks. In addition to the equity investment, McLaren will purchase at least 15 percent of all respirators and masks they use annually from Prestige Ameritech at competitive prices for a minimum three-year term. After three years, contracts will be reviewed and renegotiated by Premier to ensure market competitive prices. McLaren will have the option to renew its contract for an additional three-year term.
PPE products critical for the daily operations of health systems are overwhelmingly sourced overseas, with approximately 80 percent coming from China and Southeast Asia. The risks of this overreliance on Asia came into sharp focus as COVID-19 swept across the globe and these nations closed borders and prevented U.S. access to supplies, triggering widespread shortages of PPE needed to protect healthcare workers and patients. In contrast, Prestige Ameritech represents a domestic supply chain, with production completed in the United States. Prestige also sells 100 percent of its products to U.S. customers. News release