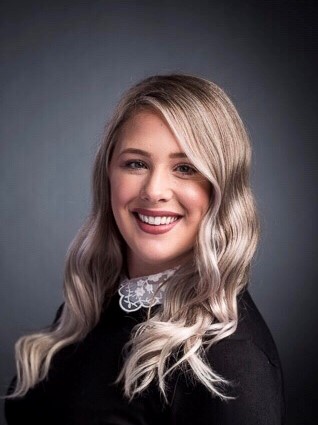 Marie Clifford is the new communications and brand coordinator for the Genesee County Board of Commissioners. A new position, Clifford is responsible for oversight of the Genesee County website and all social media platforms; and coordinating messaging to ensure the mission and vision of the Board of Commissioners are effectively communicated to the community. She will also lead Genesee County through a rebranding process and making sure it's unified throughout all departments and the community; and work with the Flint & Genesee Convention and Visitors Bureau to promote the region. Clifford, who joined the county in May, was previously the community relations director for the Clarkston Area Chamber of Commerce.
****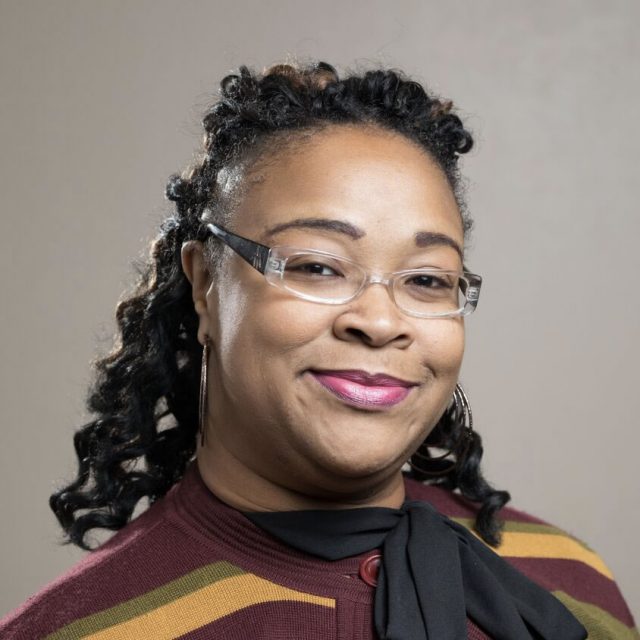 LaDelvin Walker, Flint & Genesee Literacy Network's Flint Recovery Corps service member, has been awarded the ProLiteracy Colvin & Laubach Award for Adult Learner Excellence, nationally recognizing an outstanding adult learner. The recognition includes a stipend for Walker to travel to the national ProLiteracy Conference in San Diego to receive her award.  She has also been invited to sit on a guest panel during the conference. FGLN, as the nominating entity, will receive a $500 gift certificate that can be used toward purchasing adult learning materials.
Walker's tenacity helped her achieve an 11-year goal – earning her GED. Walker is truly worthy of the Colvin & Laubach Award. She is a mother, a student, a teacher, a leader, a colleague, a friend, a community member, a family advocate, a recently-enrolled college student, a lifelong learner, and a voice for Flint parents and families. She always speaks her truth and is open to sharing her story with struggling adults in hopes of encouraging them by giving proof through her own struggles and resilience that your situation does not define you, according to a company statement.
****
McLaren Flint, Genesee County's first comprehensive stroke center, has received the American Heart Association/American Stroke Association's Get With The Guidelines® Target: Stroke Honor Roll Elite Plus Gold Plus Quality Achievement Award. The award recognizes the hospital's commitment to ensuring stroke patients receive the most appropriate treatment according to nationally recognized, research-based guidelines based on the latest scientific evidence.
McLaren Flint earned the award by meeting specific quality achievement measures for the diagnosis and treatment of stroke patients at a set level for a designated period. These measures include evaluation of the proper use of medications and other stroke treatments aligned with the most up-to-date, evidence-based guidelines with the goal of speeding recovery and reducing death and disability for stroke patients. Before discharge, patients should also receive education on managing their health, get a follow-up visit scheduled, as well as other care transition interventions.
"McLaren Flint is dedicated to improving the quality of care for our stroke patients by implementing the American Heart Association's Get With The Guidelines-Stroke initiative," said President and CEO Chad Grant. "The tools and resources provided help us track and measure our success in meeting evidenced-based clinical guidelines developed to improve patient outcomes."
McLaren Flint also received the association's Target: StrokeSM Honor Roll Elite Plus award. To qualify, hospitals must meet quality measures developed to reduce the time between the patient's arrival at the hospital and treatment with the clot-buster tissue plasminogen activator, or tPA, the only drug approved by the U.S. Food and Drug Administration to treat ischemic stroke.
****
The Campaign for Grade-Level Reading (CGLR) has named the Flint & Genesee Literacy Network as one of 32 community organizations recognized as "Pacesetters" for their work in 2018 to support early school success.
"Recognizing Pacesetters is our way of applauding and thanking the civic leaders, organizations and agencies that have joined forces to build brighter futures for children in their communities," said Ralph Smith, managing director of CGLR. "We are learning with them and from them what it takes to move the needle and close the gap. Mobilized communities — like these Pacesetters — are essential to ensuring school success."
Each year, CGLR uses its Pacesetter Honors to highlight communities that report making measurable progress on key indicators of early school success. These communities serve as proof points and represent the "leading edge" of innovation, impact and improvement within the GLR Network, currently comprised of more than 300 communities, representing 44 states, the District of Columbia, Puerto Rico, the U.S. Virgin Islands and Alberta, Canada.  News release
****
Flint & Genesee Chamber welcomed new members in June:
****
Send submissions for personnel updates to . Photos are optional.