Flint & Genesee
Lead Now
Lead Now is the Flint & Genesee Group's premier leadership development program. This skills-based program is designed for motivated people who want to strengthen their leadership effectiveness. This program allows participants the opportunity to build upon their own leadership strengths through dynamic learning experiences.
Lead Now is a comprehensive, professional development program for motivated people who want to uplift organizations. Sessions are held monthly between September and May and will provide essential resources and practical knowledge to transform you and your leadership competence. 
Analysis: The Leadership Effectiveness Analysis™ (LEA) assessment provides feedback in six leadership functions: team playing, creating a vision, developing followership, implementing the vision, following through, and achieving results.
Understanding: You will receive a personalized debrief about the results of your analysis which provides the opportunity to set goals for development.
Application: With your coach and fellow participants, you will devise specific practice and application exercises that will solidify your understanding of key leadership and management principles.
Education: Participation in Lead Now offers additional workshop and educational opportunities during the year.
Networking: Your team will collaborate and meet nine times a year to discuss and learn from each other and from local experts.
---
Criteria and Qualifications:
Two years of professional experience
Approval of current employer
Attendance at one required information session
Completion of application form
Commitment to 90% attendance
Attend an Information Session
To apply, you must attend one of the Information Sessions.
May 24 | 3 p.m. | Register Here 
June 2 | 9 a.m. | Register Here 
June 8 | Noon | Register Here  
June 17 | 9 a.m. | Register Here  
If you are unable to attend an Information Session, but are interested in applying for Lead Now, please contact Brianna Mosier at or (810) 600-1451.
Applications for the 2021/2022 cohort are due by July 2.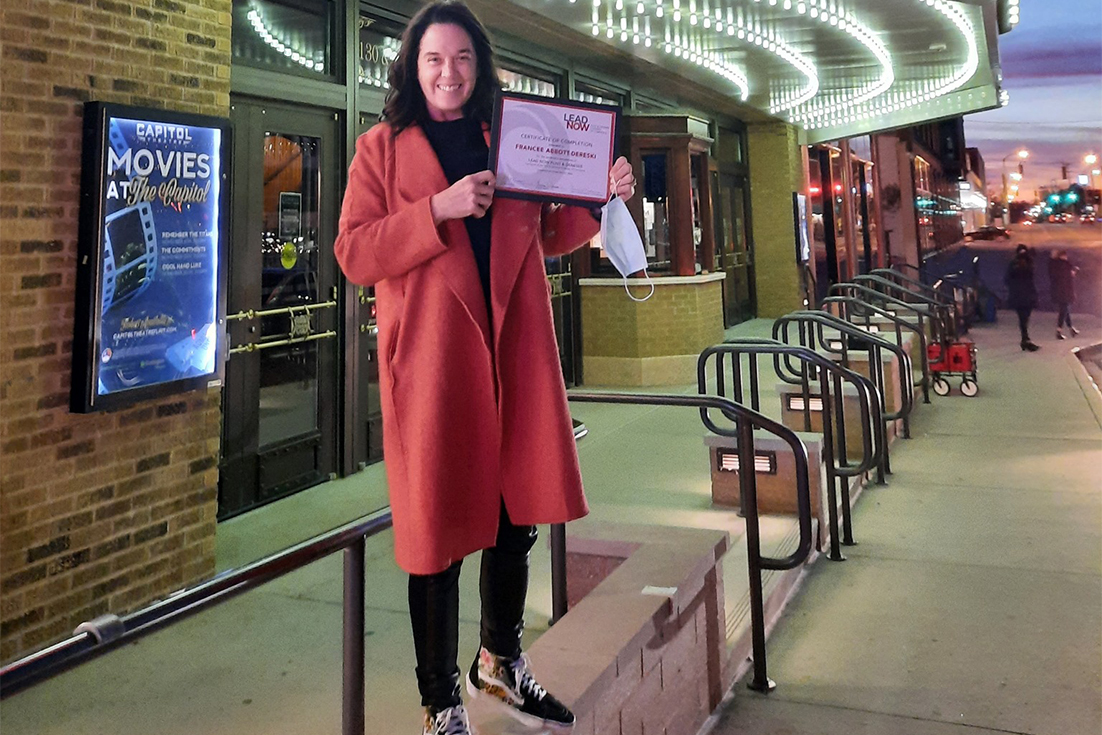 Lead Now 2020 Cohort
Francee Abbott-Dereski
It (Lead Now) gave me the opportunity to grow out of a shell that I didn't even know I was in. The personal growth I've experienced has been worth its weight in gold
Nearly 100 local leaders have participated in our program over the years

Lead Now Flint & Genesee is a proud member of ALP. This organization strives to advance the effectiveness of leadership programs and professionals throughout the United States.
For more information, visit alpleaders.org
Interested in learning more about the Lead Now program?