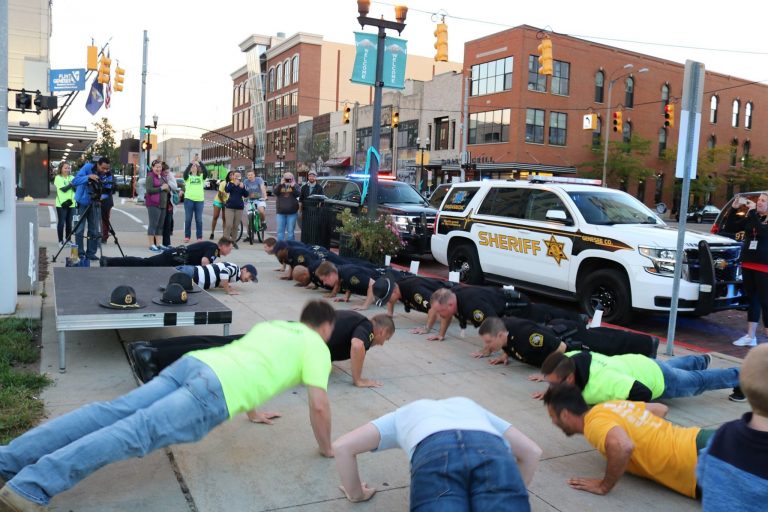 As the 2019 Leadership NOW cohort nears the end of the yearlong leadership development program, its 14 participants have one final requirement to complete – to use their new skills to execute a sustainable, collaborative community project.
The project of choice? Increasing community awareness around NAMI Genesee County, the local affiliate of the National Alliance on Mental Illness. To do so, the cohort is supporting the organization's 2nd Annual Illuminate Community Event, which will be held Sept. 21 from 6:30-8:30 p.m. at the downtown Flint flat lot, at Saginaw and Kearsley streets.
"NAMI Genesee County has been supporting community members living with mental illness and their families since 1983," said Tietricha Thomas, Leadership NOW participant and project manager for the NAMI partnership. "To help the organization increase its reach and impact, we're working with its board of directors to bolster their efforts in fundraising, marketing/communications, operations and volunteer recruitment."
The extra help is much needed, said Event Organizer Jo Ann Ceno-Sandlin.
"About one in five Americans are affected by mental health conditions," she said. "Illuminate aims to shine a spotlight on mental health awareness and bring attention to resources available in our community."
The event supports NAMI Genesee County's efforts to fight stigma, provide support, educate the public and advocate for policies that support people with mental illness, their families and care providers, said Ceno-Sandlin. It also serves as the organization's largest fundraiser of the year.
"Our Leadership NOW participants have spent the last year honing a variety of leadership practices," said Steven Elkins, director of Member Services and Business Training at the Flint & Genesee Chamber.
"This project requires them to put everything they've learned – including giving feedback and demonstrating persuasiveness – into practice."
To learn more about Leadership NOW, click here. For more information about NAMI Genesee's upcoming Illuminate event, click here.