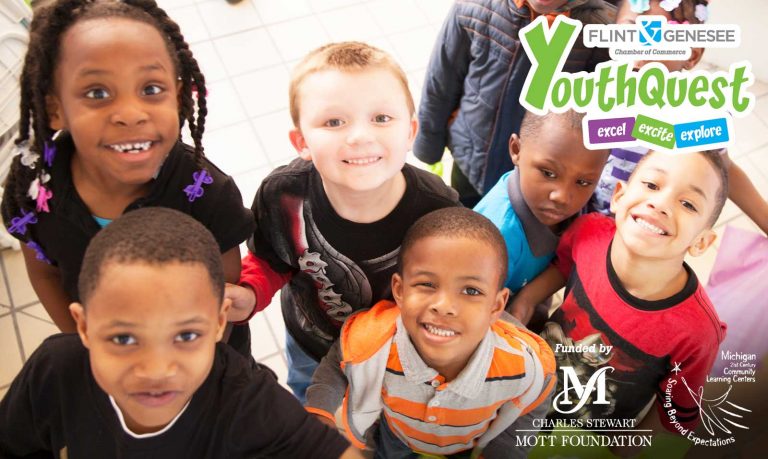 At the end of the school day, participants are able to stay on the grounds and go directly to their after school program. YouthQuest staff greets them with a nutritious snack, and they are prepared to help with homework and engage the students in exciting learning activities. YouthQuest offers out-of-school activities to approximately 2,000 students. The program is held at sites in three different school districts around Flint & Genesee County, Michigan.
Flint Community Schools
Carman-Ainsworth Community Schools
Dye Elementary
Randels Elementary
International Academy of Flint
International Academy of Flint
YouthQuest is a no-cost after school initiative operated by the Flint & Genesee Chamber of Commerce through the generous support of the Charles Stewart Mott Foundation and others.