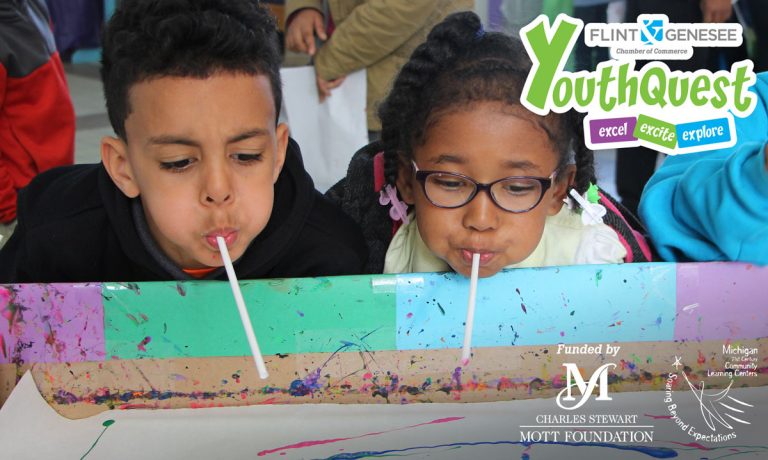 Information regarding summer 2020 programming and the 2020-21 school year coming soon.
Online application is temporarily closed.
For more information, call the YouthQuest Main Office at (810) 600-1422 or contact your school's site team leader:
YouthQuest is a no-cost after school initiative operated by the Flint & Genesee Chamber of Commerce through the generous support of the Charles Stewart Mott Foundation and others.