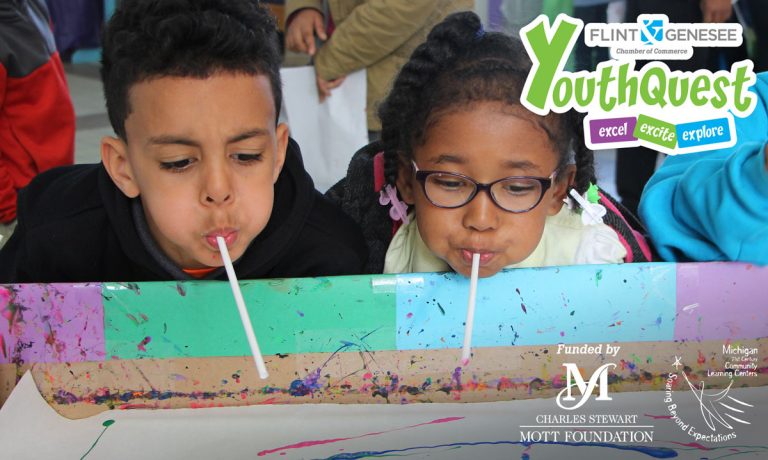 2020-21 School Year Program
YouthQuest registration for 2020-21 School Year will open Monday, August 31, 2020.  Programs will be begin on September 21, 2020.
YouthQuest is working closely with the International Academy of Flint and Flint Community Education Initiative to align our programming with day school formats and protocols for the upcoming school year.
Questions?
For more information, call the YouthQuest Main Office at (810) 600-1422 or contact your school's site team leader:
YouthQuest is a no-cost after school initiative operated by the Flint & Genesee Chamber of Commerce through the generous support of the Charles Stewart Mott Foundation and others.