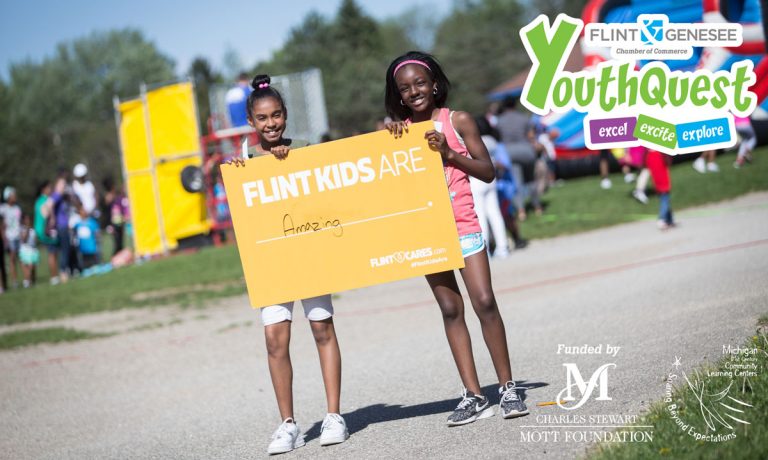 2020-21 School Year Program
YouthQuest is working closely with Flint Community Schools and Flint Community Education Initiative to align our programming with day school formats and protocols. YouthQuest will begin remotely and will resume on-site programming once schools return to in-person learning. For parents hesitant about sending their students back to school, a remote option will also continue to be provided.
---
Intersession
As Flint Community Schools will follow a balanced calendar this year, students will be in school for approximately 45 days followed by a five-day break called intersession. During intersession, students who need help mastering day school material will be invited to attend morning sessions at their school.
Through the Flint Community Education Initiative, these students may stay through the afternoon to participate in engaging, hands-on activities provided by YouthQuest.
Learn more about the balanced calendar
---
Contact Info
For more information, call the YouthQuest Main Office at (810) 600-1422 or contact your school's site team leader:
YouthQuest is a no-cost after school initiative operated by Flint & Genesee Education & Talent through the generous support of the Charles Stewart Mott Foundation and others.