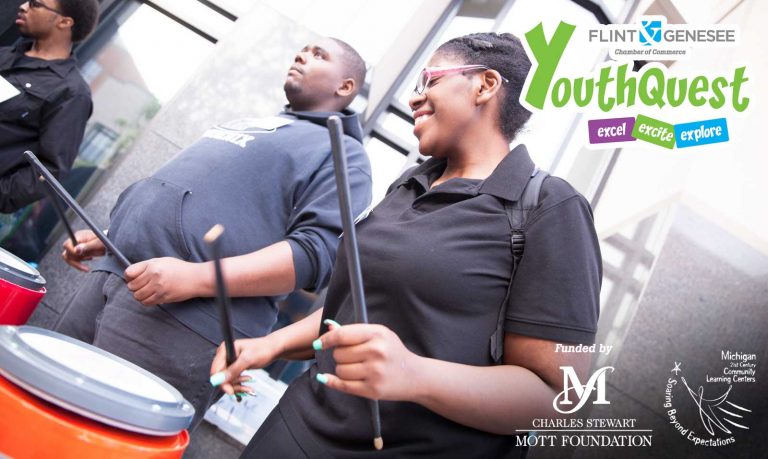 To enroll your child for YouthQuest, select an option:
Option 1: Complete the online form below.
NOTE: You need to complete one registration form for each child.  To complete more than one form online, please fill out the form for the first child.  Once you receive acknowledgment that the form was submitted, hit the refresh button on your browser and complete the form for the next child. Repeat these steps until all forms have been completed for all children.
For questions or concerns, please contact the YouthQuest Main Office at (810) 600-1422 or info@yquest.org.
Option 2: Download, complete and print.
Download, complete and print the registration form for your school or program. (You can complete the form in Word on your computer, or you can print and write in your answers.)

Flint Community Schools application (program begins July 9)
Carman-Ainsworth and International Academy K-6 application (C-A program begins June 18; IAF K-6 program begins July 9)
Summer on the Road (program begins June 25): Students must register in person at Holmes Elementary, Northwestern High School, Southwestern Classical Academy, International Academy of Flint, Potter Elementary, Durant-Tuuri-Mott Elementary, or at the YouthQuest Main Office, 519 S. Saginaw St., Flint, 48502.

Once you complete the form, return it to your child's school.
NOTE: You need to complete one registration form for each child. If you need multiple forms, please select the correct number of children.
YouthQuest is a low- or no-cost after school initiative operated by the Flint & Genesee Chamber of Commerce through the generous support of the Charles Stewart Mott Foundation and others.