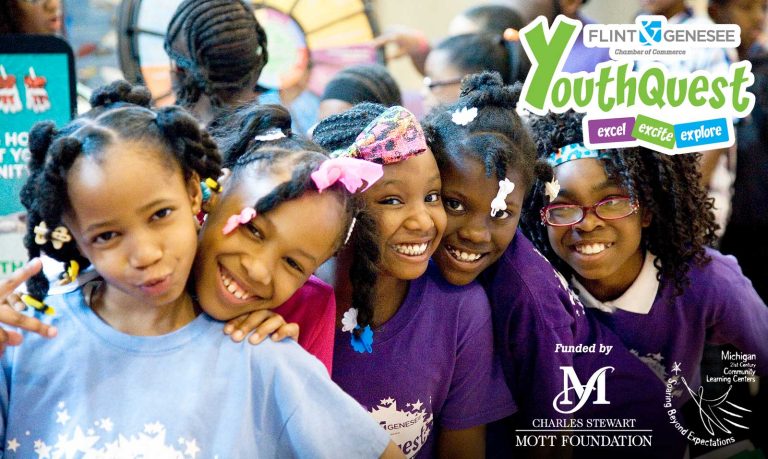 Excel. Excite. Explore.
Welcome to YouthQuest – a high-quality afterschool enrichment program in Flint and Genesee County, Michigan.
YouthQuest takes a holistic approach to learning. It's fun, engaging and experiential, and it's connected to the school day. This approach improves students' overall performance at school and contributes to work-ready skills such as teamwork, problem-solving, critical thinking and healthy decision making.
The program offers:
Academic support
Enrichment activities
Physical fitness and healthy behaviors
Nutrition and nutrition education
Youth development/leadership
Family and community engagement
The program also plays an important role in connecting schools with our communities. It moves beyond traditional classroom activities and exposes youth to neighborhood organizations, local theater and museums, health and fitness programs and interesting leaders in the community.
YouthQuest is a no-cost afterschool initiative operated by Flint & Genesee Education & Talent through the generous support of the Charles Stewart Mott Foundation and others.