The Summer Youth Initiative (SYI) program helps hundreds of qualified teens find employment each year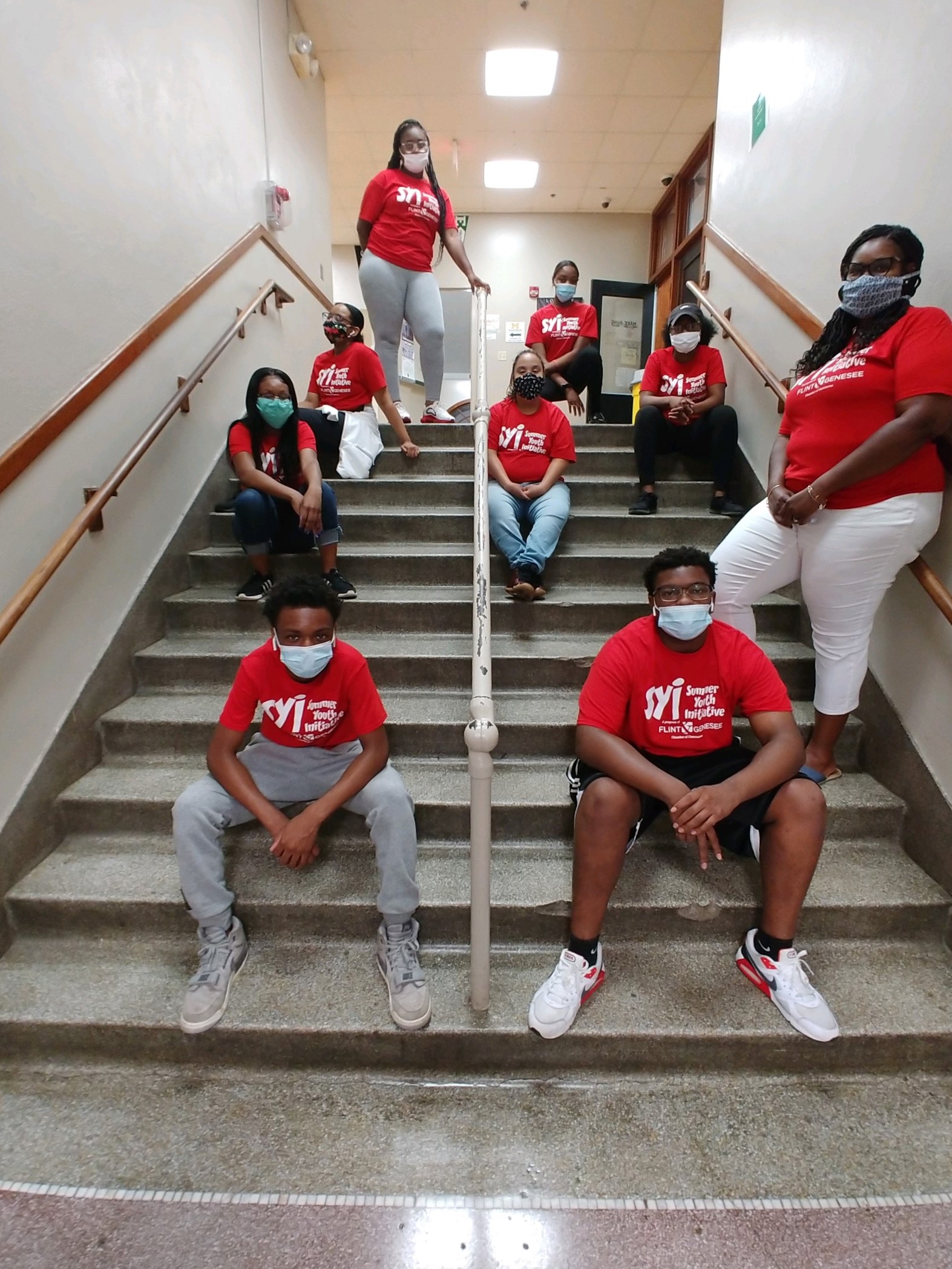 Each year Flint & Genesee Education & Talent works with area nonprofit and for-profit businesses to hire students just like you. As a Summer Youth Initiative (SYI) teen you can gain more than just a job. You can also get experience, learn valuable social skills and make connections that could one day direct you toward your dream job.
Teens are hired following the SYI Job Fair in the spring —as well as throughout the year. Past SYI employers have included schools, summer day camps, urban gardening and community beautification projects and general office settings. Please note that all participating employers are required to comply with all applicable state and local requirements regarding workplace safety guidelines, including those related to COVID-19.
In addition to the training and work experiences you will have through this program, volunteerism is a significant part of both the TeenQuest and SYI experience. Not only does it connect you with community members who need assistance, but it shows how the effort to lend a hand gives back to the volunteer on numerous levels.
Additionally, Job & Resource Fairs for former SYI participants that have graduated from high school are also available throughout the year. These are also open to the public.
2022 Application Process is closed. Make sure your contact information is current to receive updates.
Check back in spring 2023 for more information on the 2023 SYI Job Fair, during which TeenQuest graduates can interview for summer jobs with local employers.
Teens are responsible for completing and submitting their application to SYI on their own. Parents or other adults may assist the teen, but please do not complete the form for the applicant as this is an important part of the overall process for getting a job now and in the future.
Completed applications are to be submitted online only. No paper applications will be accepted.
In order to receive updates and information regarding Summer Youth Initiative (SYI) Job Fairs and employment opportunities, we must have your current address, phone number and email. Please click the button below if your information has changed.
For questions regarding the 2022 SYI Job Fair, please contact Dawn Bye at (810) 600-1413 or .
Teens interested in participating in SYI are required to:
Have successfully completed the TeenQuest pre-employment leadership training
Be 14 to 19 years old
Currently be in grades 9-12
Reside and attend school in Genesee County, either public, private, charter, alternative, or home school