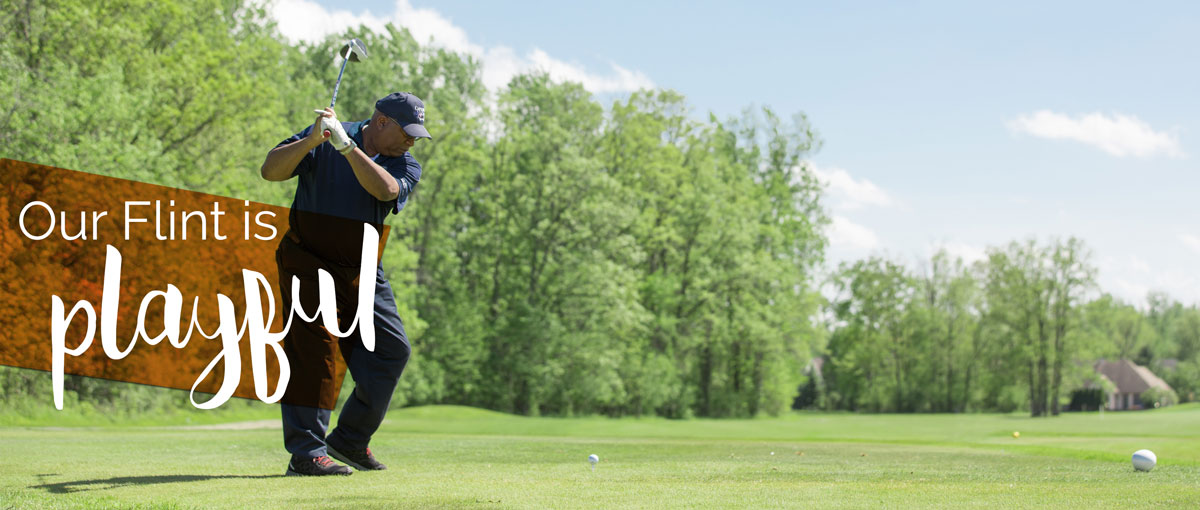 Flint & Genesee Overnight Packages
Stay while you play in Flint & Genesee! With our overnight packages, enjoying Flint & Genesee is easy and affordable. We work to get you the best rates for our greatest attractions. See what's possible in Flint & Genesee.
Stay & Play Golf Packages
2020 Golf Flint & Genesee Packages
When you golf Flint & Genesee you have plenty of great options. Strategically centered in the middle of it all at the intersection of I-75 and I-69, choose from a selection of great courses and accommodations to build a customized, affordable package that suits you and your golf partners' needs.
COVID-19 Frontline & First Responder Hotel Rates
The Flint & Genesee Convention and Visitors Bureau and participating Genesee County hotels have put together specials rates for frontline and first responders.  The rates are reserved for nurses, doctors, EMT, police, fire, and 911 staff. All hotels offer limited services (pools, spas, fitness centers, etc. closed). Professional ID required at check in.
Coronavirus and Flint & Genesee
What to expect when visiting the area
Our number one priority, as always, is to keep our community, visitors, and employees healthy and safe. As of June 1, 2020 Michigan's Governor, Gretchen Whitmer, signed Executive Order 2020-110, allowing retailers to begin to reopen on June 4 with certain capacity limits in place, and beginning June 8, restaurants and bars may also begin to reopen with limited capacity for both indoor and outdoor restaurant services. Additionally, the stay-at-home order was lifted and groups of up to 100 people are now allowed to gather outside while practicing safe social distancing. Golf courses and parks are open, as is the US-23 Digital Drive-In Theater.
While museums, theaters, and other attractions remain closed – you can still visit them virtually!
Explore Virtual Attractions Here Coronavirus Business Resources