AND is a bimonthly magazine, published by the Flint & Genesee Chamber of Commerce, for local business and community leaders, and entrepreneurs. It reports on economic development; small business and entrepreneurs; commercial and residential real estate; education; and other general business topics. AND also features articles on the area's best and brightest executives and business trends.
---
Current Issue: July/August 2018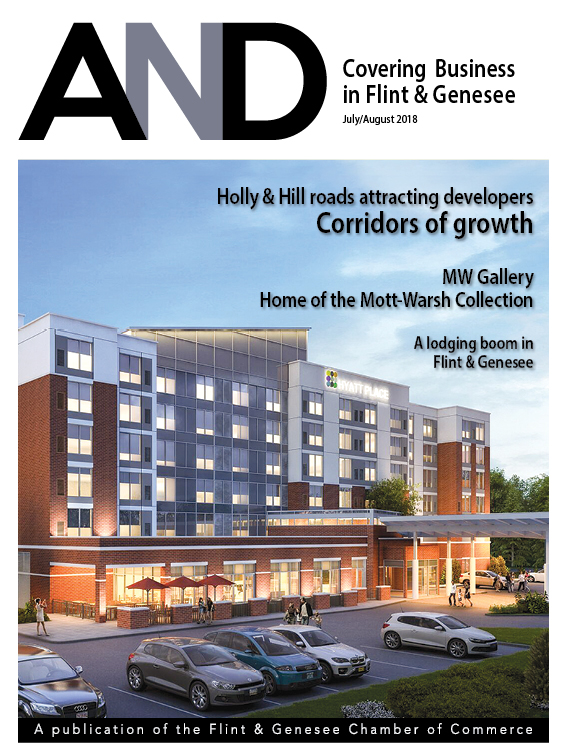 (click to download PDF of current issue)
---
Back Issues:
May/June 2018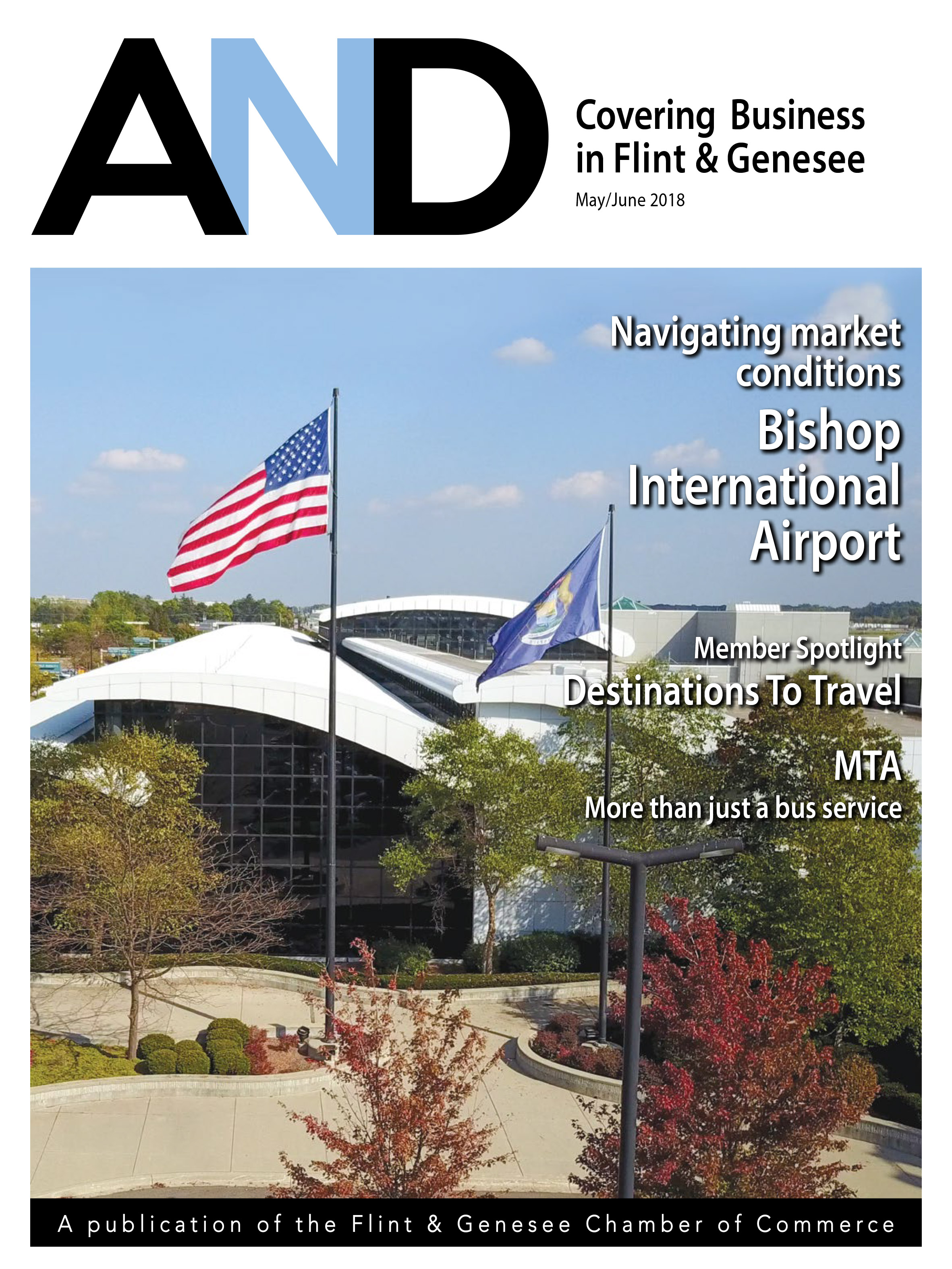 Bishop Airport delivers for Flint & Genesee
On the cover: Bishop's passenger terminal.
Member Spotlight
Destinations To Travel, at your service
Feature Story
MTA transforming public transportation.
March/April 2018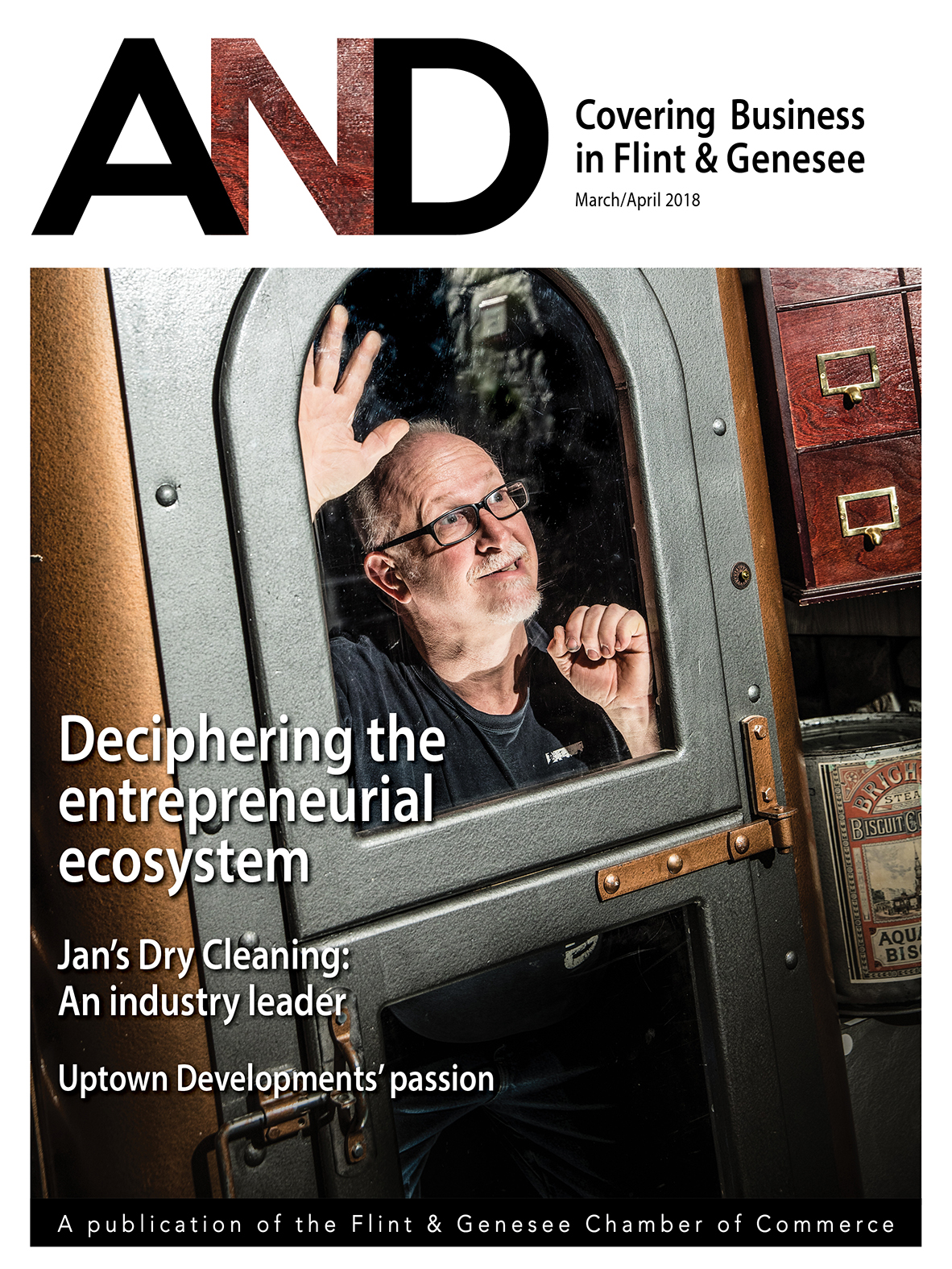 Deciphering Flint & Genesee's entrepreneurial ecosystem
On the cover: Owner Royce Lawrence works to unlock the Steampunk Time Machine at Michigan Escape Games in Davison.
Member Spotlight
Going on four decades, dirty laundry is still Jan's business
Feature Story
Uptown Developments ignited downtown Flint's renaissance
January/February 2018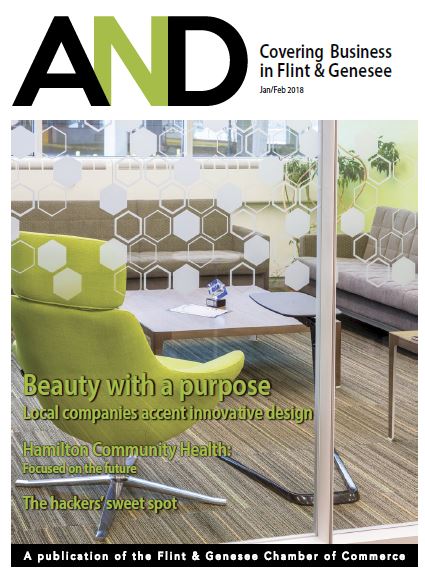 Beauty with a purpose: Contemporary workplaces transformed by natural light, technology and a collaborative spirit
On the cover: Huntington Bank's informal meeting room in its client waiting area. The first-floor space was renovated to service Huntington's business, commercial and private banking colleagues and clients.
Member Spotlight
Hamilton Community Health network is just getting started
Feature Story
Small businesses are the hackers' sweet spot. How to protect your investment.
November/December 2017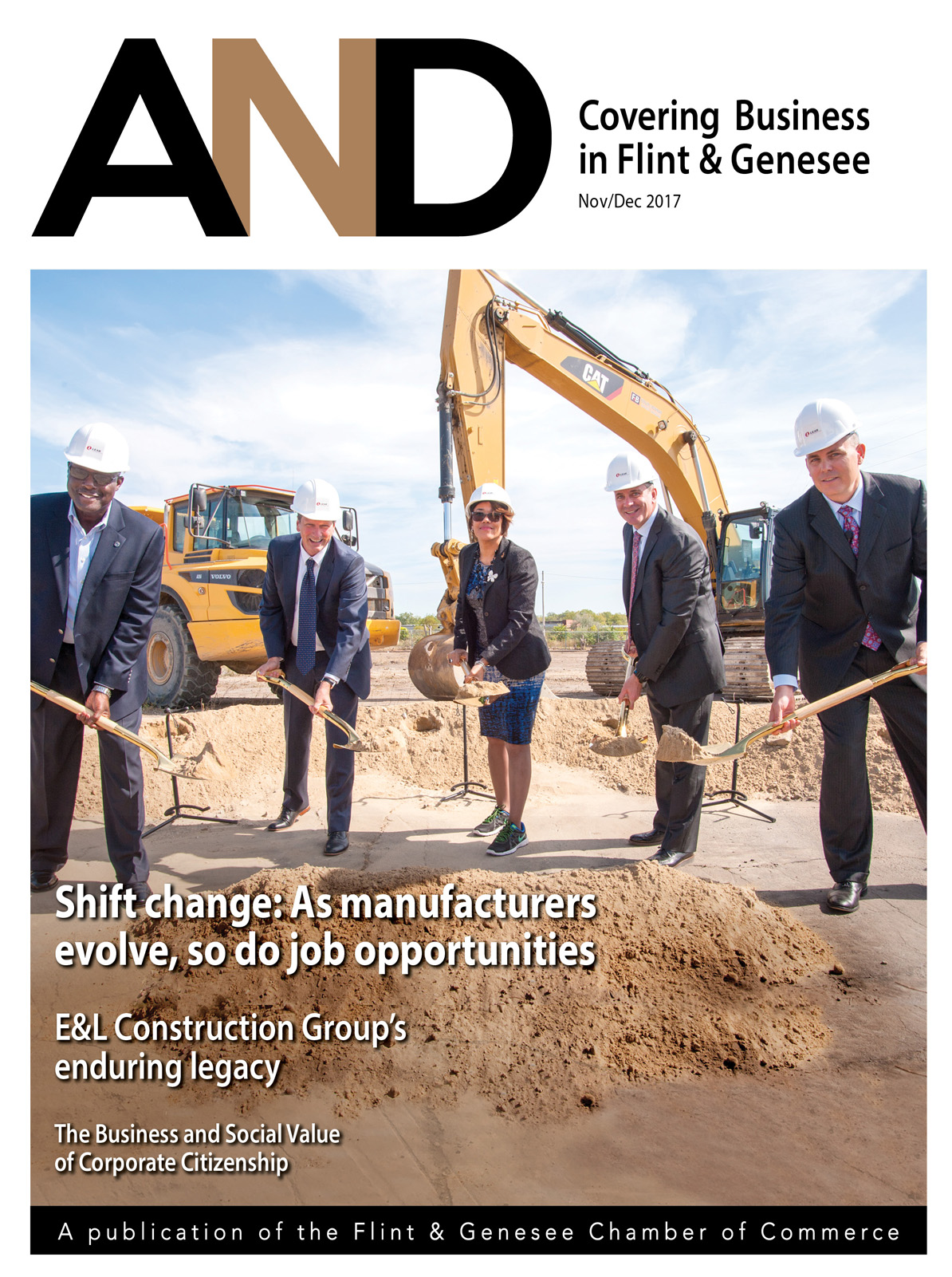 Shift change: As manufacturers evolve, so do job opportunities
On the cover: (From left) Gerald Kariem, director of UAW Region 1-D; Tom McMillen, executive director of interiors and safety, global purchasing and supply chain at General Motors; Flint Mayor Karen Weaver; Ray Scott, executive vice president of Lear and president of Lear's seating business; and Jason Scott, global vice president of Lear's GM seating group, breaking ground for the Lear facility at the Buick City complex.
Member Spotlight
The enduring legacy of E&L Construction Group
Feature Story
The Business and Social Value of Corporate Citizenship
September/October 2017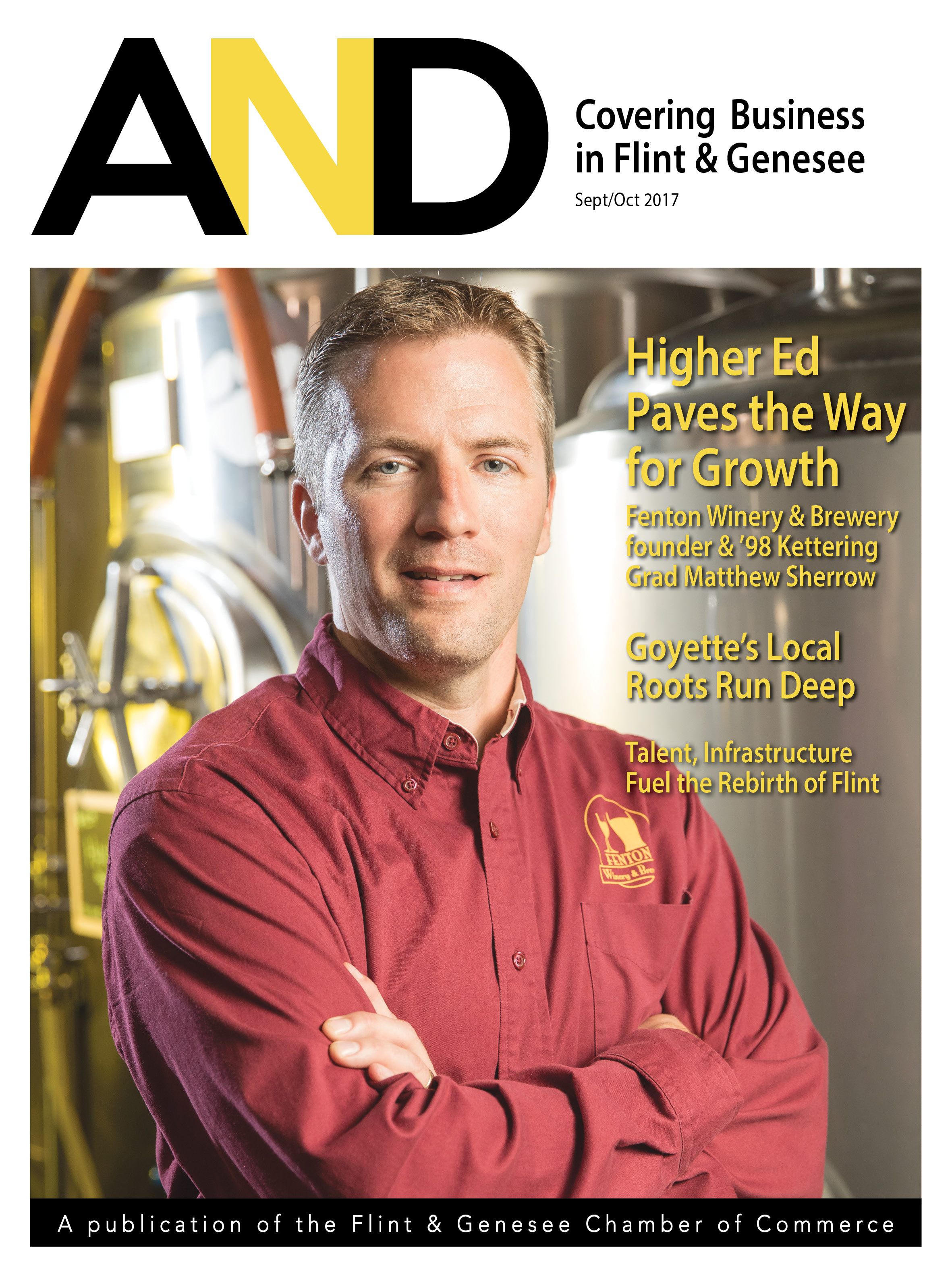 Paving the Way for Economic Growth
Local colleges and universities impact regional prosperity by developing human capital, driving innovation and cultivating entrepreneurialism
(Pictured on the cover: Fenton Winery & Brewery owner Matthew Sherrow)
Member Spotlight
Ninety years strong, 'people make the company' at Goyette
Talent, Infrastructure Fuel the Rebirth of Flint
Business leaders embark on a mission to return Flint & Genesee to its roots as a hub for innovation